After one day at the new job I am already loving the new commute.
Road rage and filling the tank up twice a week are a thing of the past. Sadly, I have already fallen out of touch with the top 20 pop songs.

It's a tradeoff I'm willing to make.
After Sunday's 20 miler we were all feeling a bit stiff. I think Kate M. said it best in the text I received Sunday evening stating, "I think this is what dying feels like." Hurts so good. In Ultramarathon Man: Confessions of an all-night runner, Dean Karnazes sums it up:
"People think I'm crazy to put myself through such torture, though I would argue otherwise. Somewhere along the line we seem to have confused comfort with happiness. I've now come to believe that quite the opposite is the case. Never are my senses more engaged than when the pain sets in. There is magic in misery. Just ask any runner."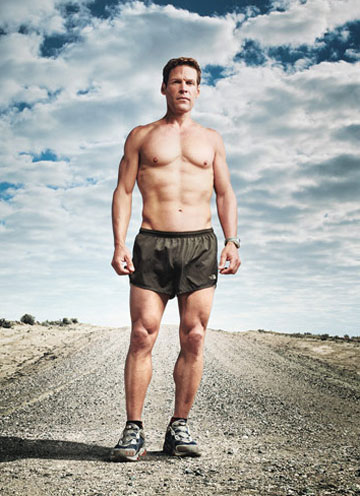 You are not just any runner Dean, but I hear what you're saying.
My senses sure were engaged when the pain set in around mile 18 on Sunday, though at the time it sure didn't feel magical. More like torture. But we do it for the sense of accomplishment you get from crossing the finish line, whether it be a 5K or a 20 miler.
Last night BMB and I gave our sore bodies a rest and I kidnapped him for our first happy hour while both working in the city. I love a good reason for happy hour. Afterwards we headed over to Bob & Megan's to check on Gypsy cat.

Gypsy is like a long haired Waffles, how can you not love her?

This morning I woke up and enjoyed a leisurely green monster before work.

1 banana, spinach, Amazing Food Chocolate, flax seeds, 1/2 cup milk, 1/2 cup water, and cocoa powder, blended with a handful of ice.
I was able to give up coffee by drinking these guys last year and would love to give it another shot. We'll see. I used the last of my K-cups yesterday and the coffee machine downstairs is broken, so that helps.
Off to another day at work. Have a good one!
-k8